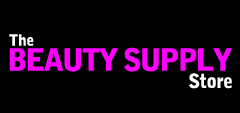 Companies in this industry primarily sell cosmetics, beauty supplies and toiletries, and perfume. Major US companies include Sally Beauty Supply, Ulta, Sephora, and divisions of L Brands (Bath & Body Works, Victoria's Secret) and L'Oreal (The Body Shop International).
The global beauty care industry is forecast to reach some $265 billion by 2017, according to Lucintel. Some US-based retailers have a significant presence internationally.
The US cosmetics, beauty supply, and perfume stores (beauty stores) industry includes about 15,000 stores with combined annual revenue of about $14 billion.
Companies specializing in professional beauty products may restrict sales to salons and salon professionals, due to manufacturer policies. Salons may resell products to the public or use products for customer treatments.
1025 Veteran's Memorial Hwy.
Suite 670
Mableton,Ga 30126
770-745-7022
info@thebeautysupplystore.com